Cider & Seltzer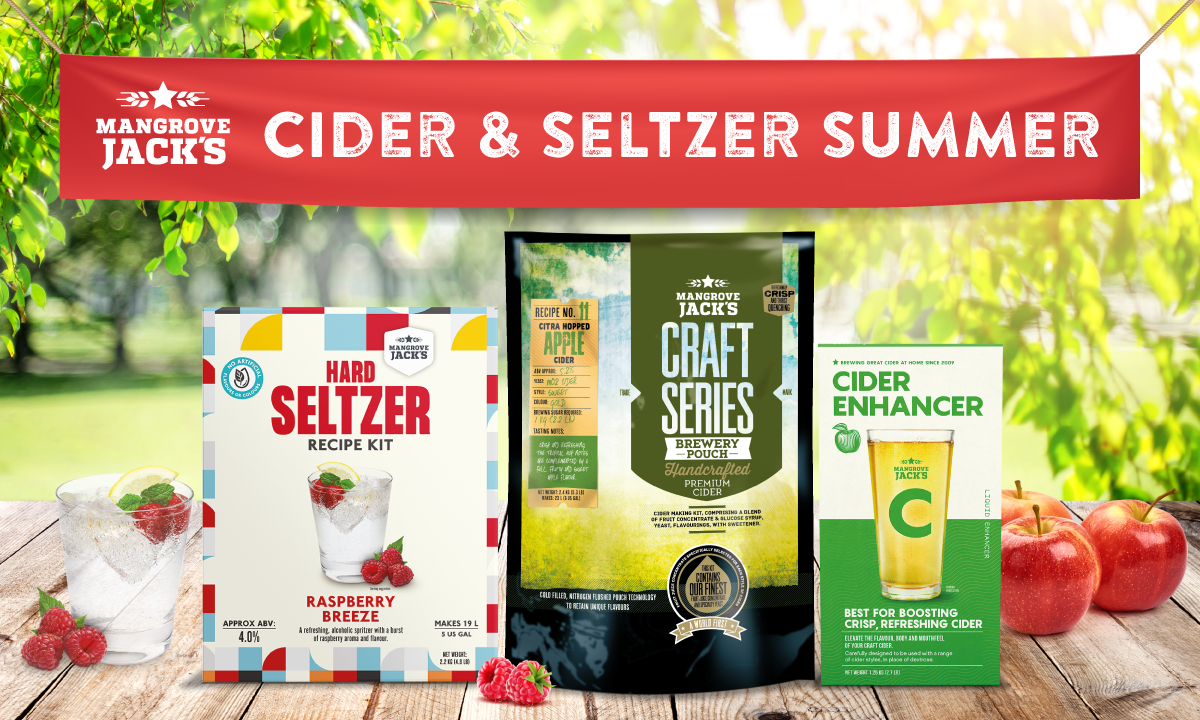 With longer & warmer summer days upon us, we've got great deals on our refreshing ranges of cider and hard seltzer kits throughout December and January!
You can get a FREE Cider Enhancer with any Mangrove Jack's Cider Kit from the Craft Series range, and get 20% off the price of our three Hard Seltzer Kits.
All deals run from 1st December 2021 - 31st January 2022.
Check out our products from Cider & Seltzer